The Greatest Sin – The Greatest Blessing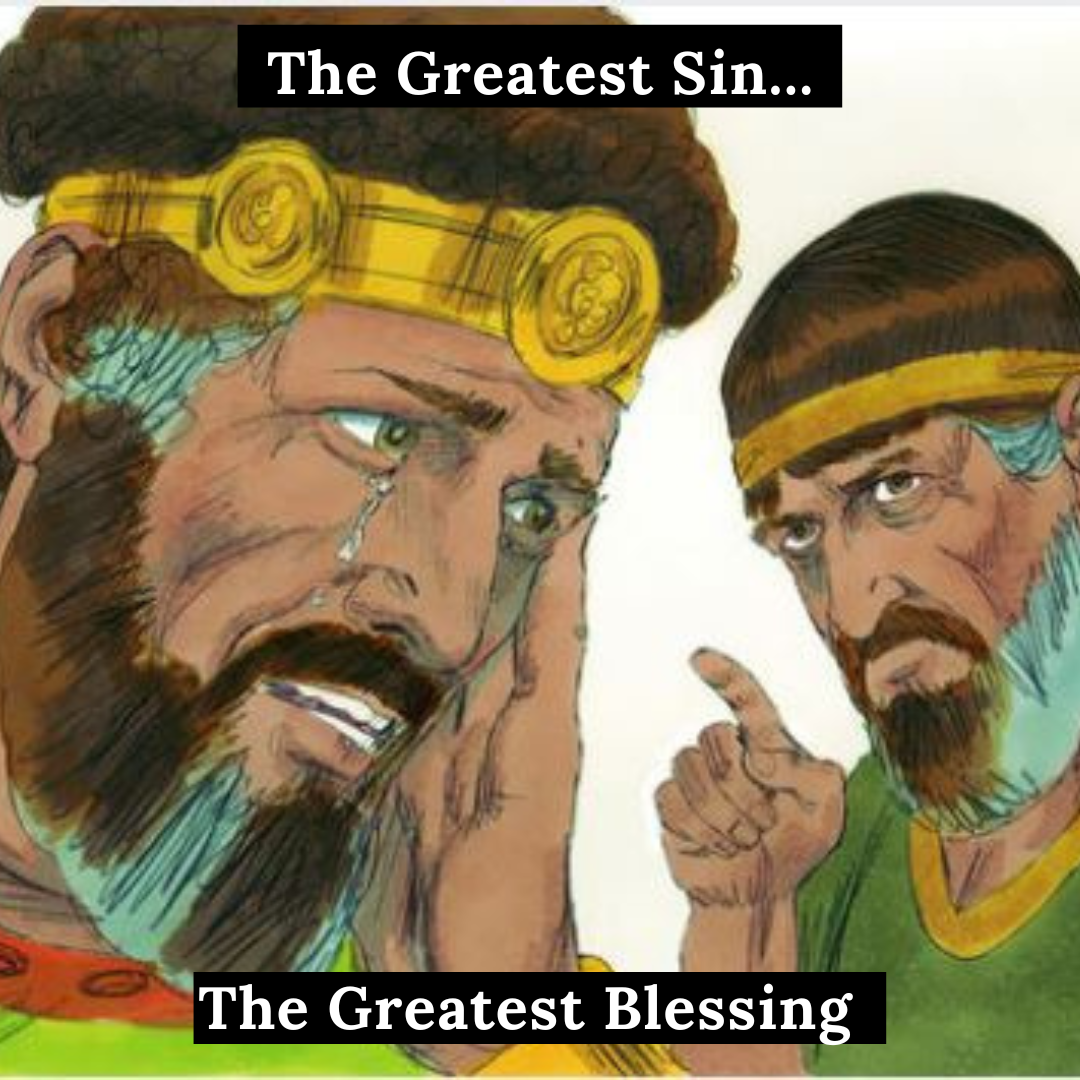 The story of David and Bathsheba is one with a great sin. David was king over Israel, and he had several wives along with several concubines. He noticed a young woman named Bathsheba and was immediately attracted to her. She was the wife of one-man, Uriah, who was at war. David got Bathsheba pregnant and then David tried to cover it up. His attempt failed so he had Uriah killed in battle. 
A short time later, he was confronted with this sin by Nathan the prophet. Keep in mind that David was a man after God's own heart so when David was confronted with this sin, he showed true remorse for his sin. This allowed God to keep him alive, but God made David pay for his sin. God told him that the sword will never leave his house. God gave David so much including the throne and God would have given him more if he would have just asked. 
The child he had with Bathsheba he never got to know because the child died. God took the child. Calamity came upon David's family where there was division. Absalom, David's son, tried to take the throne from David and David eventually had to see his son Absalom killed. (2 Samuel). David still however sought the Lord with all his heart. 
David had a second child with Bathsheba who was Solomon and who eventually became King. God gave King Solomon anything he would ask for and King Solomon asked for wisdom. King Solomon not just had wisdom but wealth and riches too. He wrote the book of proverbs. God here blessed David's lineage, (with Bathsheba), through Solomon but this is not the greatest blessing. 
If you read the genealogy in Matthew 1 From the line of David and Bathsheba to the end, we get JESUS. The Greatest Blessing. The Savior of the World. 
You're probably shaking your head and asking What? How? Why? A detestable sin from one man brings the greatest blessing to all mankind. Its mind boggling. The one thing I see is that David was a man after God's own heart, and he continued seeking God. God still loved him and still wanted to bless him. 
You see we all make bad choices in life that can bring severe consequences. In some cases, God will bring the consequences as he did with David. You may have regrets. But one thing you, I can do is to continually keep seeking God. Nothing can separate you from God's love and yes, he still wants to bless you despite your circumstance. Do not run from God but run too him. His arms are wide open welcoming you. 
Be Blessed