News
Greetings and Happy New Year to you.
I hope the New Year is going well for you. The last 2 weeks in December went well for me musically. I had 6 gigs in that 2-week time span all of which were very enjoyable. Some of the gigs were private parties in people's houses. I really enjoy the house parties. It gives me a chance to get to know people and hang out with them and they also provide some excellent food. They all indicated they want me back next year.
This year, I plan on writing and recording another song. So, I'm excited about that. I have a great producer lined up. So, stay tuned as this progresses. I am also adding some more songs to be set list.
Check out the Soaring Sax Store!!!
I opened a store in where you can purchase bundled music, private concert, or some FREE merchandise. Please be sure to check it out at: https://soaringsaxman.com/soaring-sax-store
"Don't Look Back…"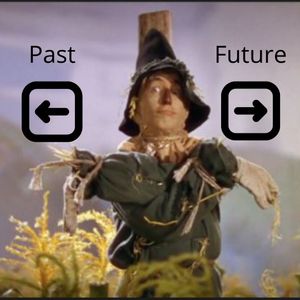 You may remember that classic song from the group Boston. But as we approach the New Year, we tend to either want to forget the past or try to hang on to it because something good or great happened. I know I do. Some of the greatest times I've had, I wish I can bottle them up and then relive those times. Unfortunately, we can't do that other than in our memories. The bad stuff/regrets tend to stay in our minds and then drags us down. That's a heavy load to carry. But did you know that God is always doing something new?
Look at Isaiah 43:18
Forget the former things;
do not dwell on the past.
See, I am doing a new thing!
Now it springs up; do you not perceive it?
And Ezekiel 36:26…
I will give you a new heart and put a new spirit in you;
It's like getting an overhaul on that engine or a replacement. Our minds, bodies, and mental self occasionally need to be rid of all the junk and baggage we've been carrying around that tend to weigh us down. God wants to take the junk so he can give you something new and refreshing.
As a kid growing up especially around Christmas, it was always exciting to get that gift that was shiny and new. But over time it breaks down and loses its shine until a new toy comes around that's shiny and new. It's like buying a new car. Well God has that shiny new thing for you and it's springing up. Do you perceive it? Let him take the baggage from your life so he can give you something new. God can take the wrongs of the past and turn them into something good.
THANK YOU SO MUCH for the letters and the support this past year. I appreciate you and your comments. Please continue pray for our leaders and the medical community. Also be safe and please take precautions to keep others safe.
Sincerely