News
Hello and Greetings,
Well, how have you been doing? For me it's been busy I have been playing every week at The Iron Horse Grill on Tuesdays in Leawood, KS and it's been a blast. I meet new people every week and I'm touched when people say to me they came just to hear me play. That's a great compliment that I don't take lightly. If you happen to be in the area on a Tuesday, check out the Iron Horse Grill in Leawood, KS.
Holidays Are coming…
Before you know it, Thanksgiving and Christmas will be here. We usually travel at this time but because of the pandemic, we haven't traveled. So I'm hoping to see family this year.
What are your plans? If you're planning any events or party and need some entertainment or relaxing music, please email me. I'm starting to get requests now. I've added some songs to my Christmas set that you will sure enjoy. So please contact me.
Feeling an emptiness or void?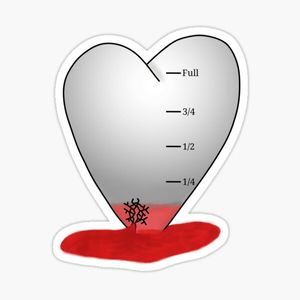 These past couple of years have been rough for some people because of this pandemic. We've been locked up and some are not yet comfortable with going out and socializing. That can bring loneliness and can get depressing. There is that feeling of emptiness. Well that's' by design…
Huh? What? Let me explain. Humans (you and me) are designed by nature to be social. When that social aspect is missing then things get out of balance. But the social interaction is not just with people it's with God. That's right. You see when God created humanity he put a thirst in us for him and most people don't even know it.  I like how A.W Tozer puts it:
"The human heart has a thirst for God. God created us and something in us relates to something in God. Until these two are brought together (salvation), there is restlessness within the human heart that can never be fulfilled".
We are all designed to interact with God. Why? Because he loves you. People tend to avoid this. So, if you're feeling lonely and out of touch, then seek to connect with God. I think of Paul in the bible who wrote 1/3rd of the new testament. When he wrote the book of revelation he was on an island, (Patmos), all by himself with no one else. All he had was God. God gave him revelation to write and God fulfilled his needs. That some serious one on one time with God.
So no need to be restless. God is waiting to hear from you. He may just tell you some great and mighty things you do not know. (Jeremiah 33:3)
Sincerely,
Dave
Vision: To touch the essence of the inner heart 
Mission: To open doors that lead to healing of hardships and struggles in life
Social Media Links (Be following me for daily posts)
FB Personal page: https://www.facebook.com/dave.panico/
FB Band Page: https://www.facebook.com/SoaringSaxman
Instagram: @davepanico (#Soaringsaxman)
Twitter: https://twitter.com/soaringsaxman