What's happening with Dave Panico ....
Greetings and Happy Thanksgiving,
This is a time we reflect, appreciate what we have and what is around us. I know sometimes I start thinking about the frustrations in life and get disappointed about life's circumstances. These types of frustrations tend to occupy my mind and get me down. Maybe you can relate. It becomes a heavy burden. Then I read the news about families being separated in Ukraine and around the world and then realize how fortunate I am. God could have easily put me in that situation, but he didn't. I tell my kids that. I pray for those families and tell myself" What am I complaining about?" It kind of makes you humble and thankful.
As the holidays approach we all get crazy with all that has to be done and we feel like we're running at top speed without a break. Even thought it's all good and fun, it still can be stressful. Sometimes it's hard to keep up. So, my plan and I want to encourage you as well to stop, Look. Listen to notice and appreciate what's around you. For me I like to take time with nature and talking with people I haven't seen in a while.  A great way to really appreciate life is to spend time with a very young child. It's refreshing to see how they experience things for the first time. They will point things out that amaze them but maybe trivial to others.
Always know and remember that your situation is better than someone else's. If you have breath, you can pray and start to change lives and global situations. Someone will be very thankful that you did.
New Song in the works
A NEW SONG is on its way. I'm excited about this. It's still in the early stages and it will be a smooth one you will enjoy. Stay tuned..
Available For Private Parties
As the holidays approach, please keep in mind for entertainment for any parties you may have. This can be done in person or virtual. Email me if you're interested or go to the store and order a concert at https://soaringsaxman.com/product/727369
Help Support Me
One way you can support me that won't cost you a dime is to listen to my music on Spotify. The more plays I get, I get paid. So, if you're sitting around listening to music, please check out these Spotify links: Many Thanks
Tasty Treat/Rising Up -- https://open.spotify.com/artist/41ev5H5x6AhxmfUSvBco3u
JoyRid'N -- https://open.spotify.com/artist/6MxNgYerdJzP3coX3fIAtm
Check out the Soaring Sax Store for stocking stuffers.!!!
I opened a store in where you can purchase bundled music, private concert, or some FEE merchandise. Please be sure to check it out if you already haven't. Also, the website has a new look and feel. at: https://soaringsaxman.com/soaring-sax-store
---
What does God see when he sees you?
Do you ever wonder about this? I do and I asked God one day about what he thinks of me or what he sees when he looks at me. I didn't think too much about until I walked into a bicycle shop to get some bike supplies. When I went to the check out, I saw the following pic hanging on the wall: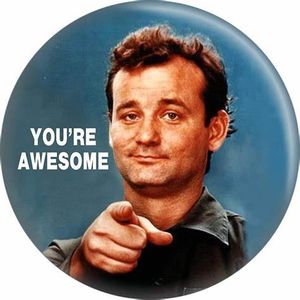 When I saw this, I just stared at it, and I knew that is what God thinks of me and you. I was somewhat puzzled and amazed. I asked God, well what about the sin and the junk in my life. Don't you see that?  You know the stuff that kept God from looking at Jesus while he was on the cross. God said to me, "What Stuff?  I don't see it.  The sins have been paid for"
I just thought WOW!
God sees me and he sees you as a person without sin and perfectly clean. On earth here, we tend to carry around baggage that weighs us down. We don't always see ourselves as God sees us nor do we see others as God sees them. I remember a song that a friend wrote called "If I can see through your eyes." Just think, if we see us and others the way God sees us, we'd be jumping for joy and celebration. No longer should sin weigh you down. Jesus has the ability to forget our faults permanently. That's what the cross is all about.
I remember a pastor saying that on the day we meet Jesus, Jesus will be more excited to receive us than we will be to receive Jesus. In Jesus's eyes, He's getting the better deal.
Be blessed
Sincerely,