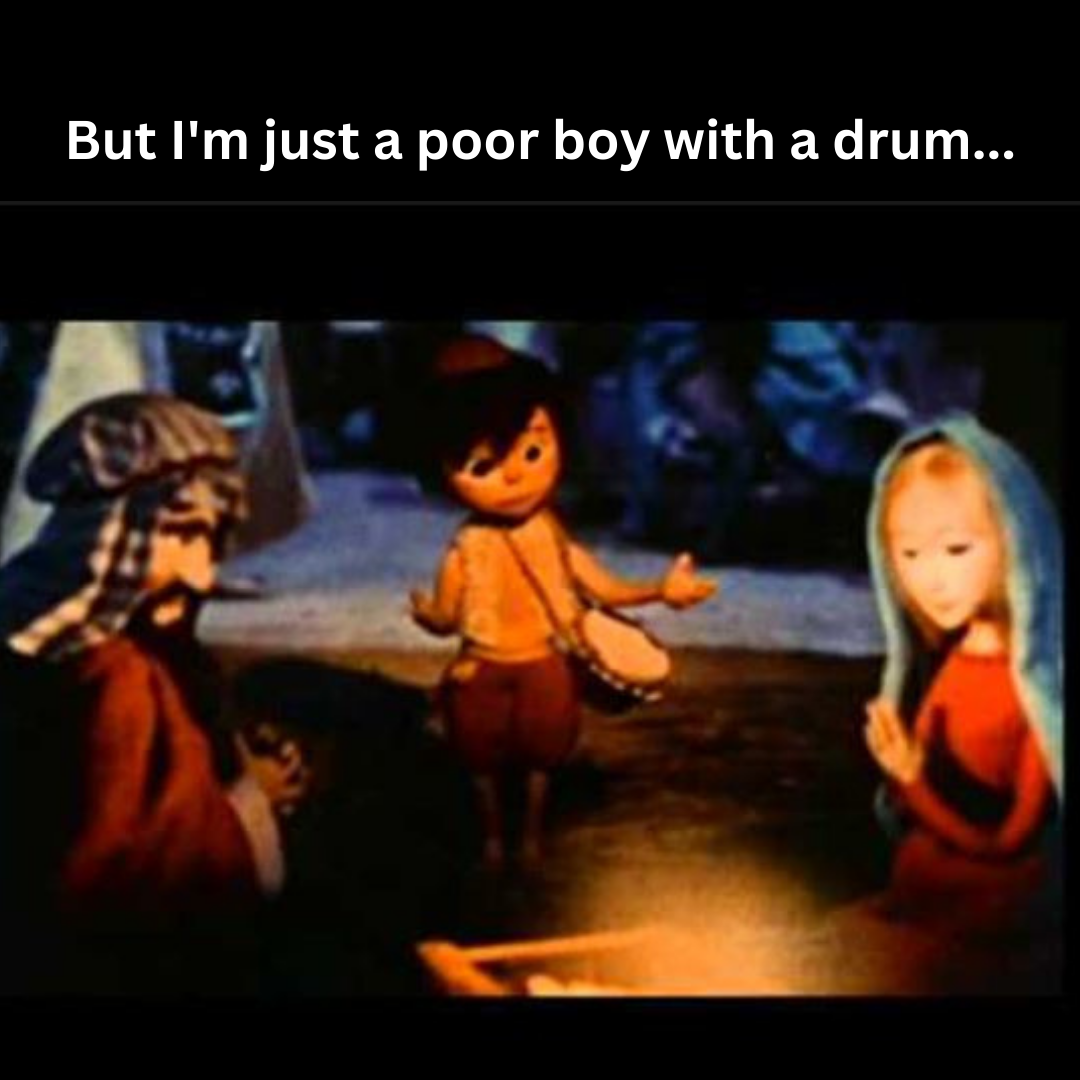 I'm sure you are familiar with the song /story of the Little Drummer Boy. I'm not sure if the story is true but there are some meaningful aspects of this story, I'd like to share with you so please keep on reading.
 There's a poor boy with a drum who comes and sees a new baby king who happens to be Jesus. Many people surrounded this baby King and many fine gifts like gold and expensive fragrances were given to this King. After all a King deserves the best. But I imagine in the heart of the little drummer boy, he felt bad that he didn't have anything of earthly value to give this king. All he had was a drum. So, he gave what he had and played his drum for the new king. He played it the best that he could. From an earthly perspective, you may think what use is that for a King?  Well, the story goes that the baby King Jesus turned and smiled at the little drummer boy. The gift was accepted. The boy had nothing else to give. He gave what he had, and he gave his best. 
In Mark 12:41-44, There's a story about people putting money in the offering. Many rich people put in huge amounts of money (out of their surplus), but a widow only put in 2 copper coins worth very little to nothing. Jesus however commended her that she put in more money than all the rich people did. She put in what she had, all that she had and gave her best. The gift was accepted. 
Jesus wants your best. Let me give you a perspective here. Maybe your best is bitterness, anger, lust, greed, alcohol, envy etc. If that's your best, then offer it to Jesus. He will take that and replace it with his glory, forgiveness, love, and mercy. That's why he came to earth. He chose to come to earth and grow up, (as human), so he can understand our pain, teach us about heaven and to let us know ALL are invited to join him in heaven in where there is no pain, suffering, or hurt. 
Jesus chose then to die to offload the junk out of your life. The pain and burdens are on him. He will take it from you if you give it to him. Why carry that baggage around? Trade it in for what Jesus has. Now that's a deal that can't be passed up. 
Have a very Merry Christmas 
Be blessed 
Sincerely, 
Dave  
Vision: To touch the essence of the inner heart 
Mission: To open doors that lead to healing of hardships and struggles in life